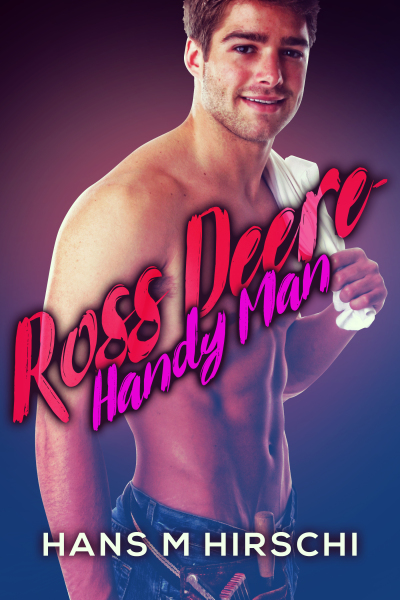 TITLE: Ross Deere – Handy Man
AUTHOR: Hans M Hirschi
PUBLISHER: Beaten Track Publishing
COVER ARTIST: Natasha Snow
LENGTH: 56000 words/172 Pages
GENRE: Gay Erotica, M/M Romance, Contemporary
RELEASE DATE: January 28, 2016
BLURB: Ross Deere – Handy Man is the story of a young man who stumbled into the escorting business by accident. Ten years later, about to date someone for real for the first time, he looks back at some of the clients he's met over the years, decisions he's made, and parallels to his current life.
Meet lawyers, professors, students, aspiring Hollywood actors, and many others who, at one point or another, have found themselves in need of Ross's services.
Ross Deere – Handy Man is an erotic novel, funny and free of drama – a steamy read with plenty of fast-paced action that will leave you sweaty and satisfied!Join Ross on his many adventures in and out of bed, literally.

"Jason undid the towel and grabbed my balls with his right hand, gently cupping them, rolling them in his hand. "Do you like that?" I asked, continuing to kiss him.
"I've never done this before."
"Suck my dick, go ahead," I said, gently pushing his head down toward my throbbing cock. Jason obliged and started to suck my dick, like he was sucking a Popsicle at first, but after a couple of pointers, he quickly adjusted his style and proceeded to work on my dick like a pro. Soon, I had to literally lift him off my cock or I would've exploded right into his mouth.
"Wow, hang in there, buster. Give me a break. I was about to bust a nut, and you're still fully clothed. Let's see if we can change some of that."
I started to unbutton his shirt and slid it off, revealing a hairless, flat chest. Nerd, right. He'd never lifted anything heavier than a book in his life. Jason opened his slacks and slid them off. He was white Fruit of the Loom briefs underneath.
You can't make this shit up, can you?
Watch the Book Trailer on Youtube

Beaten Track Publishing
Amazon US
Amazon UK
All Romance eBooks
Barnes & Noble
Kobo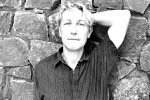 I'm an author. I write books. I write about things that are important to me: family, parenting, children, our environment, our world. Contemporary, fresh fiction with happy endings. It's what I like to read myself. I write because I don't have a choice. There are so many stories in my head, constantly forming, constantly trying to get out. Feel free to have a look on the other pages to learn more, listen to me narrate from those stories, and – if you like what you see or hear – follow the links to buy the books. I'd greatly appreciate that, as this is how I try to make my living.
I'm an author. But I'm also a forty something male who clings to the illusion of still being twenty-seven, despite my body's daily reminders to the contrary. I'm married to the most amazing man, and together we have a beautiful son, Sascha. I consider myself a citizen of the world, having lived on two continents and traveled extensively through another three. I have friends all over the world. When I'm not writing, I like to do public speaking or training (where I have my professional background) to actually earn some real bill-paying money. Not sure this author thing is ever going to get me there…
:: Website & Blog :: Facebook :: Facebook Page :: Twitter ::

Winner's Prize: $100 Gift Card
a Rafflecopter giveaway

January 28: The Day Before You Came
January 29: Nessa's Book Reviews
February 1: Loving Without Limits
February 2: Divine Magazine
February 3: Love Bytes Reviews :: Scattered Thoughts & Rogue Words
February 4: Fangirl Moments and My Two Cents
February 5: Because Two Men Are Better Than One
February 8: Unquietly Me
February 9: MM Good Book Reviews
February 10: Drops of Ink :: Lea's Book Blog
February 11: Diverse Reader
February 12: Gale Stanley
February 15: Molly Lolly: Reader, Reviewer, Lover of Words
February 16: TTC Books and More
February 17: The Purple Rose Tea House
February 18: Bayou Book Junkie
"John knows about my line of work. He'd heard about me from other customers of mine, and we happened to meet by accident in a club a couple of weeks ago. He walked over, beer in hand, and chatted me up. But rather than asking me to come over for some handiwork, he wondered if he could possibly invite me for dinner. He blushed and looked down to the floor. It was so sweet. How could I say no? I mean, most men I meet are only after sex, and while I love it and appreciate that sense of intimacy and closeness, I miss being able to just talk to someone and share a meal.

But most of all, I long to be loved. I would love to share my life with someone special, waking up next to my man, hearing him snore, his morning breath in my nostrils when we kiss good morning, his morning wood poking against my back when he holds me. I want someone to cook breakfast for on a weekend morning. I want someone to come home to at night. Is that so weird?

When John asked me out, I figured I'd be a fool to turn him down. He knew what I was doing, and who I was, so that wasn't an obstacle for him. Why not get to know him, and see where things would go?

He took me to this cute little Italian place down on Sunset, and we talked and talked. He told me about his background and where he'd grown up. He was curious about me, where I was from, and what had brought me to LA. Before I knew it, it was eleven p.m. and the place was closing up. He drove me back to the house, kissed me on my cheek, and asked—blushing again—if I would see him again. I almost died. Right there, in that moment. It was the most romantic thing ever. He is so sweet!"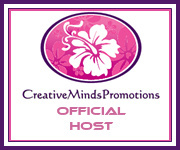 Visit the Website: Creative Minds
Email Sid @ [email protected]