Cecilia Tan's newest BDSM rock star romance launches Tuesday, January 26th, and you can celebrate with the authors at her virtual launch party on the Internet!
Cecilia is hosting a virtual launch party tonight from 8:30-10:30 PM (Eastern time). She'll be reading from the book, taking questions, and talking about all the fun she had writing and researching TAKING THE LEAD. Fans can watch here: https://youtu.be/arkd9wjXcdA

Taking the Lead
Secrets of a Rock Star
By: Cecilia Tan
Release Date: January 26, 2016
Publisher: Forever
When the rich and famous come out to play, nothing is off-limits . . .
Everyone knows Ricki Hamilton as the icy heiress living in a billion-dollar mansion, high up in the Hollywood Hills. But few realize that behind the gilded gates, Ricki is the mistress of LA's most exclusive private club. A place where no fantasy is forbidden and no one goes unsatisfied-except for Ricki. If she had her way, she'd leave the business behind . . . until she meets the one man with the power to change her mind.
The hottest rock star in the world, Axel Hawke, has the requisite sexy look and bad-boy reputation. Yet even his biggest fans have no clue just how decadently dangerous he can be. From the moment he meets Ricki, he knows there is no other woman who will satisfy him. He can feel the heat hiding beneath her cool demeanor and he's determined to stoke her flame. Together Ricki and Axel indulge their every desire. The deeper they go, the more she craves. Submitting to Axel opens her eyes, and for the first time Ricki knows exactly what she wants. All she has to do is take it . . .
Buy the book: Amazon | B&N | iBooks | GooglePlay | Kobo | BAM
Rafflecopter Giveaway: 10 Print Copies
I am also giving away 1 Print Copy (US/Can only) to 1 lucky commenter on my blog! This giveaway ends Feb 6th.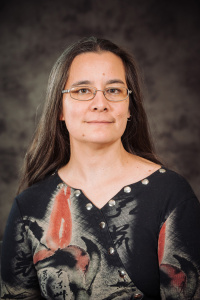 About the Author:
Cecilia Tan writes about her many passions, from erotic fantasy to baseball. Not only is she an author, but she has also edited over 50 erotic anthologies and founded her own publishing house, Circlet Press. In 2015, Tan was awarded the Romantic Times Career Achievement Award in erotic romance. She currently resides in Cambridge, MA.
Connect with the Author:
Website | Facebook | Twitter | Goodreads
Excerpt:
I knelt on the floor, adrenaline pumping through me like it did when I was on stage or in a spotlight. I'd never liked this feeling when I did theater productions, which was why I wasn't an aspiring actress like Gwen. I was too afraid of messing up in front of everyone.

But here I had an audience of one. One person whose opinion mattered.

I couldn't remember where the zipper was.

"Here. I'll start," Axel said. He stripped off his own top in one smooth motion and then lay back down as if he were posing for a portrait entitled Royal Pasha in Repose. He gestured again to spur me.

Right. There was a tiny clasp hidden at one hip, and then the zipper ran up one side. I undid the zipper and peeled the gown down like white magnolia petals all around me.

"Pretty," he said, the tip of his tongue exploring his upper lip.

My nipples tightened as if that tongue were touching them.

"Pretty breasts," he added, as if he noticed. Of course he noticed. "How sensitive are they?"

"I don't really have a point of comparison."

"Show me, then. Run your fingers over them lightly, not the nipple, just the skin."

My cheeks flushed so suddenly it felt almost like sunburn. I'd never performed for a guy before. My fingers were trembling slightly with excitement as I made light circles with my middle fingers around the outside of my breasts. Was this what he wanted me to do?

"Look down," he said. "Watch your nipples."

I saw they were crinkling up and standing out like buttons.

"Keep circling, don't touch them yet."

"Yes, sir," I whispered.

"Mm, 'sir.' That has a nice sound to it." He sat up. "Because of the sweet way you said the word."

I blushed harder. "Sir" had been a guess on my part. This was getting more and more like an improv scene all the time. "Do you like it when I call you 'sir'?"

"Yes. But why don't you call me by my name? But you can only call me by my name when you mean it like that." He moved behind me then, running his hands over my stomach and purring into my ear. "Only when by saying it you mean 'man who owns my body and my pleasure.' Say it."

"A-Axel," I stuttered.

One of his hands slid down my abdomen under the gathered waist of the gown. "You don't sound very sure of that." A finger slid right over my pubic bone but stopped short of my clit. "Who am I?"

"Axel," I tried again.

"Who?"

The man who owns my body and my pleasure. I leaned back against him, touching my tongue to the back of my teeth as I sucked in a breath. "Axel," I breathed.

"That's it," he said, and rewarded me with a long stroke over my clit.

I was copiously wet and my clit throbbed under his touch, as if being neglected before had made it all the more desperate for contact.

"Last chance to take your gown off before I ruin it," he whispered in my ear as his finger switched to circling my clit.

"Don't stop," I answered, my belly quivering. "Please don't stop."
And don't miss WILD LICKS, book two in the Secrets of a Rock Star series, on sale August 2, 2016!
Gwen Hamilton's family is Hollywood royalty—and they have a family secret. She and her sister are the heirs to a secret BDSM club. Gwen thought it would be difficult adjusting to her surprise inheritance, but soon she finds the environment more liberating and carnal than anything she's ever experienced. She's dying to try out the ropes but is struggling to accept the idea of a having a dominant…until she meets sexy guitarist Mal Kennealy. The brooding rock star is everything Gwen thought she didn't want. But with each seductive command, Gwen starts to realize that being bound to Mal could mean fulfilling her heart's deepest desires…
Preorder the book: Amazon | B&N | iBooks | GooglePlay | Kobo | BAM
---