Wanderlust by Roni Loren
My rating: 5 of 5 stars
Short and sweet, sexy and entertaining, WANDERLUST is a sure hit. The hero Lex is a playboy rock star with a heart of gold, while the heroine Aubrey is an ambitious, smart, and beautiful journalist, who is writing a story about Lex and his band. The tropes are familiar: love-hate, instant attraction, a hero who isn't looking for forever, and a damaged heroine who deserves nothing less. But the storytelling is superb and emotionally compelling.
Both characters have to overcome obstacles and earn each other's love and trust. Aubrey has been hurt, betrayed, deceived, and traumatized. Her parents criticize her choices and behavior; she feels both guilty about the past and obligated to live up to her parents' expectations. Yet, Aubrey wants to be self-reliant and to prove that she can make it own her own. It's clear from the start that she needs to stand up to her parents, to be her own person, not who her parents want her to be.
Indeed, in the end, Aubrey rescues herself. She didn't rely on a man to save her, though having Luke in her life made everything better. Luke was such a gorgeous sweetheart. He respected Aubrey's boundaries, gave her the attention she deserved in bed, and empathized with her. Though they hurt each other at times, they honestly admitted their mistakes and expressed their feelings for each other. I loved Luke's romantic declaration of love, not to mention his bad ass, rock star, guy liner.
I sympathized with both characters, who were truly a perfect pair. I loved their sarcastic, teasing banter. Their chemistry was off the charts, and the sex scenes were hot AF, as well as tender and emotional. I adored the sexy, fairy tale, happy ending. I look forward to reading 2016 RITA-winner Roni Loren's future books
*ARC received from NetGalley in exchange for an honest review.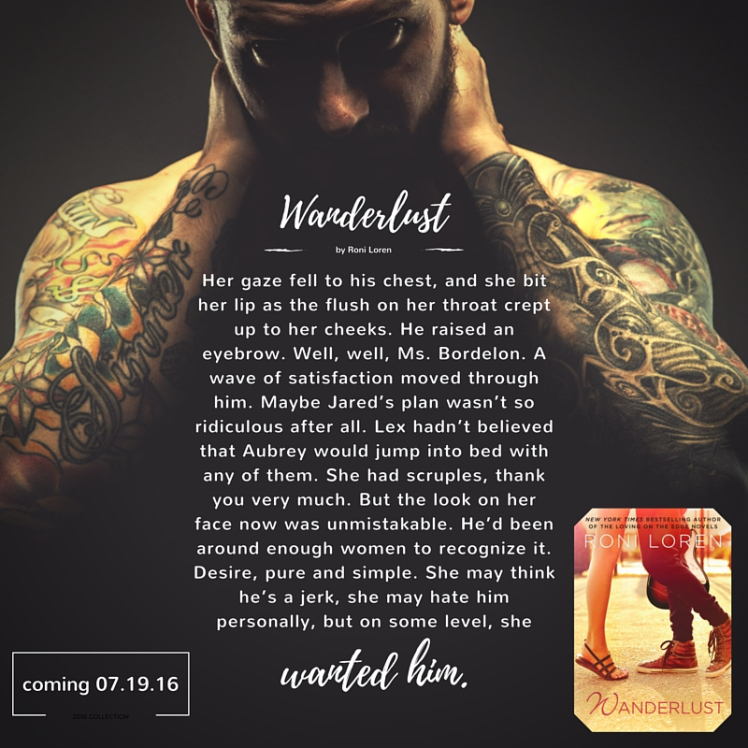 ---