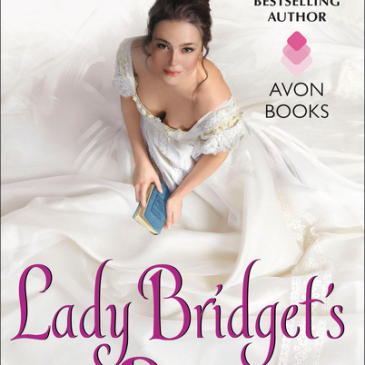 Lady Bridget's Diary
Keeping Up with the Cavendishes #1
By: Maya Rodale
Release Date: February 23, 2016
Publisher: Avon
In the first hilarious entry in her brand new series, USA Today bestselling author Maya Rodale re-invents a love story we all know and cherish.
Lord Darcy is the epitome of perfect
Lord Darcy is the quintessential Englishman: wealthy, titled, impossibly proper and horrified that a pack of Americans have inherited one of England's most respected dukedoms. But his manners, his infamous self-restraint and better judgment fly out the window when he finds himself with the maddening American girl next door.
Lady Bridget is the opposite of perfect
Lady Bridget Cavendish has grand-but thwarted-plans to become a Perfect Lady and take the haute ton by storm. In her diary, Bridget records her disastrous attempts to assimilate in London high society, her adoration of the handsome rogue next door, her loathing of the Dreadful Lord Darcy and some truly scandalous secrets that could ruin them all.
They cannot stand each other-and yet they cannot stay away
It was loathing at first sight for Lady Bridget and Lord Darcy. But their paths keep crossing…and somehow involve kissing. When Lady Bridget's diary goes missing, both Darcy and Bridget must decide what matters most of all-a sterling reputation or a perfectly imperfect love.
Link to Follow Tour: http://www.tastybooktours.com/2015/12/lady-bridgets-diary-keeping-up-with.html
Goodreads Link: https://www.goodreads.com/book/show/25817357-lady-bridget-s-diary
Goodreads Series Link: https://www.goodreads.com/series/153521-cavendish
Buy Links: Amazon | B & N | Google Play | iTunes | Kobo

Lady Bridget's Diary by Maya Rodale
My rating: 5 of 5 stars
LADY BRIDGET'S DIARY is enchanting, hilarious, and devastatingly romantic. Maya Rodale's marvelous and refreshing reinterpretation of Jane Austen's classic Pride & Prejudice is a must-read for the millennial romance reader. With a topping of Bridget Jones, this novel proclaims that love is love and everyone who has a heart deserves their own Darcy to love them just the way they are. Lady Bridget's Diary is the most perfect comfort read, and I absolutely loved everything about it.
Lady Bridget, her two sisters, and her brother James move to England when her brother inherits the title their father had given up for the love of an American woman. Now, Lady Bridget is a duke's sister and has to learn how to be a proper English lady. She isn't tall or slender, and she doesn't pamper herself. But she desperately wants to fit in, because she doesn't want to be looked down on.
Lord Darcy, an earl, inherited responsibilities, rules, and expectations. He is perceived as a stuffy aristocrat, who always does the proper thing. When Darcy and Bridget first meet they appear to dislike each other immensely. He says that the American Cavendishes will bring down civilization. She thinks he's insulting and calls him the Dreadful Darcy in her diary.
Though by appearances Darcy and Bridget have nothing in common, they both have tremendous love and loyalty for their family. Bridget and her siblings are completely supportive of each other, even if they bicker and sometimes annoy each other as siblings do. They forgive each other for all their faults. When Darcy's brother Rupert was in trouble, Darcy did everything he could to help him out. It brought tears to my eyes how much Darcy loved his brother and vowed to make things right. Despite everything Darcy was taught, Darcy's true right is what society would see as wrong.
I loved that to Darcy and Bridget their looks wasn't the primary reason they were attracted to each other. In fact, Bridget thought Rupert was better looking than Darcy and was infatuated by his charm and friendliness. Darcy thinks his best friend's sister Lady Francesca would make the perfect countess, because she is not only beautiful but conforms with society.
But it's the way Bridget brings out Darcy's feelings, which he learned to suppress, and engages his thoughts that attracts Darcy to her. He also likes that he can read her emotions, and despite what he was taught he likes her outspokenness and strong will. She makes him feel alive and like a human being instead of the epitome of the perfect English gentleman.
When Darcy opens up to Bridget and shows her how she makes him feel, Bridget feels special and wanted, like he really sees her, unlike the society she's trying to impress. Yet, though their kisses are are so very romantic and show Bridget that Darcy isn't so very proper, that he is capable of passion and has human weaknesses, though Darcy makes her feel the most wonderful things she has never felt before, she believes that she deserves better, a man who will stand up for her and her family even if they aren't proper.
Bridget doesn't compromise her values, and neither in fact does Darcy. Instead, he figures out that what he was taught leaves much to be desired and learns to be a better man. He was taught to marry for convenience, the acquisition of wealth and property, and the production of an heir to carry on his family's legacy and make his family even richer and more powerful. He was taught to treat women politely, but he was not to see women as human beings but as acquisitions. He wasn't taught how to love a woman and comfort her when she cries.
I loved how Darcy went against his privileged upbringing, how Bridget reformed him, and how love in all its equality and beautiful diversity won in the end. I loved how Darcy valued and understood Bridget's thoughts and allied with her to rescue her diary to save the people they loved. I loved that Bridget's words had power and agency.
Their banter was so very funny and intelligent, their kisses beyond sweet and romantic, and their lovemaking wonderfully contrasted the unconventional and liberating humor and passion that Darcy and Bridget share. The secondary characters were also well-developed and delightful, and even the villains were entertaining.
Lady Bridget's Diary is a treasure I'll read over and over, especially on those days when I'm feeling lonely or down and need to feel better. It's my favorite Maya Rodale novel so far. I can't wait to find out what happened to Bridget's intrepid and mysterious sister Amelia and how Amelia gets her happy ever after in Book 2, Chasing Lady Amelia. And I LOVE the cheeky title of this series, Keeping Up with the Cavendishes. Though based on a classic, Lady Bridget's Diary is for women here and now.
---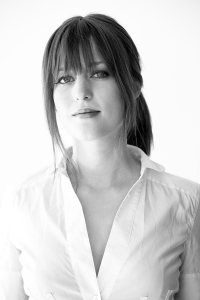 About the Author
Maya Rodale began reading romance novels in college at her mother's insistence and it wasn't long before she was writing her own. Maya is now the author of multiple Regency historical romances. She lives in New York City with her darling dog and a rogue of her own.
Author Links:  Website | Facebook | Twitter | GoodReads

Rafflecopter Giveaway:
A print copy of LADY BRIDGET'S DIARY and $25 gift card to e-book retailer of choice

Prologue

Sisters who plagued me the entire journey: 2

Brothers who suddenly became a duke: 1

London, 1824

Durham Residence

The Ballroom

One would think that having one's brother inherit a dukedom was a stroke of good fortune that would transform their lives from ho-hum to utterly fantastic. One would think that until one was on a reducing diet, stuffed into a tightly laced corset, and forced to practice walking backward.

"Once again, Lady Bridget," the duchess said crisply.

She was Lady Bridget Cavendish now. Before she had just been Bridget Cavendish of Duncraven farm in Maryland. But then a letter had arrived one day, with the unexpected news that James was now a duke and they were all to leave everything behind and travel to England, immediately.

"Yes Lady Bridget, once more please," Amelia said with a smirk.

"Do shut up, Amelia," Bridget said, under her breath. Younger sisters were quite annoying, on any continent.

"It's 'Do shut up, Lady Amelia,'" Claire, the oldest sister, corrected. She found all the formality as ridiculous as the rest of their family, much to the despair of the duchess.

Somewhere about the massive house—probably in the stables, even though the duchess made it perfectly clear dukes were above mucking about in the stables—was her brother, James. Or, as he was now to be known, His Grace, the Duke of Durham. Dukes had many responsibilities, it seemed, but walking backward in a gown with an excessively long train was not one of them.

Before her, with sharp blue eyes and perfectly coiffed blond hair, was Josephine Marie Elizabeth Cavendish, Her Grace, the Duchess of Durham, widow of the previous duke, and aunt to the Cavendish siblings.

One did not call her Josie. Amelia had asked.

"Remind me why we are learning to do something as ridiculous as walk backward?" Claire asked. From a young age, she had spent her free hours devoted to the study of mathematics, otherwise known as Important Work. Bridget's head ached just to think about it.

"It is for your presentation at court," the duchess replied. "Which is necessary before your debut in society, which you must do in order to find a husband, which a lady must do, lest she become an impoverished spinster."

"What if we do not wish for a husband?" Amelia asked.

"What a silly question," the duchess replied. "Lady Bridget, once again."

At the duchess's request, Bridget sank into a curtsy. They had practiced this extensively on Tuesday afternoon. Then, with as much grace as she could muster, Bridget rose and began to elegantly glide backward. Or so she tried; feats of grace did not come easily to her (a point upon which their dancing instructor would absolutely agree). Nothing about being a True Lady did. Bridget had daydreamt through lessons on the order of precedence amongst members of the haute ton, how to properly pour a cup of tea, and all the other lessons on etiquette and deportment they endured morning, noon, and night.

"Now Lady Amelia, it is your turn."

While the duchess's attention was focused on her sisters, Bridget took advantage of her distraction to continue walking backward until she had crossed the length of the ballroom, then she continued through the large double doors and halfway down the corridor, at which point she turned, lifted her skirts, and proceeded to the kitchens. Reducing diet, deportment lessons, and True Lady-ness be damned.

---